Games
Hot Games For This Summer 2019
Well, summer is here and we gamers like this season for its holidays and new GAMES. For now, we have got two games which will be played by most of the gamers as they both cover the majority of the gamer's preferences.
Those two are Rage2 and  A plaque Tale Innocence. And in this review, we can take a quick tour of what are those games and we can buy it or not.
RAGE-2:
What is Rage 2?
Rage is an open world first-person shooter set in a sprawling wasteland similar to the first game. Players will be in possession of an assortment of lethal weapons including the absurdly stylish Wingstick.
Although the original was developed by id Software, development duties for this instalment have passed to Swedish developer Avalanche Studios, who previously developed the three previous Just Cause games.
The announcement of Rage 2 took everyone by surprise. Id Software's FPS was under the radar for many back in 2010, cementing itself as a beloved yet ultimately forgettable footnote in the genre's history. It was a visual marvel, arguably one of the generation's finest, but simply failed to capture an audience that would stand the test of time.
Rage 2 aims to continue that story, taking place in the same post-apocalyptic world but hurling us 30 years into the future. The dystopian society is a warped collection of evil corporations, blood-thirsty factions and wild creatures ready and willing to tear your throat out. Luckily, you have lots and lots and lots of guns. Seriously, there are so many.
Playing as Walker, either of the male or female persuasion, you must make your presence is known in the wasteland by befriending great leaders and obliterating anyone – or anything – stupid enough to stand in your way. Be warned, it gets rather bloody.
Rage 2 feels like a clever combination of DOOM and Titanfall 2, combining the best qualities of each respective shooter formula into something that feels awesome to play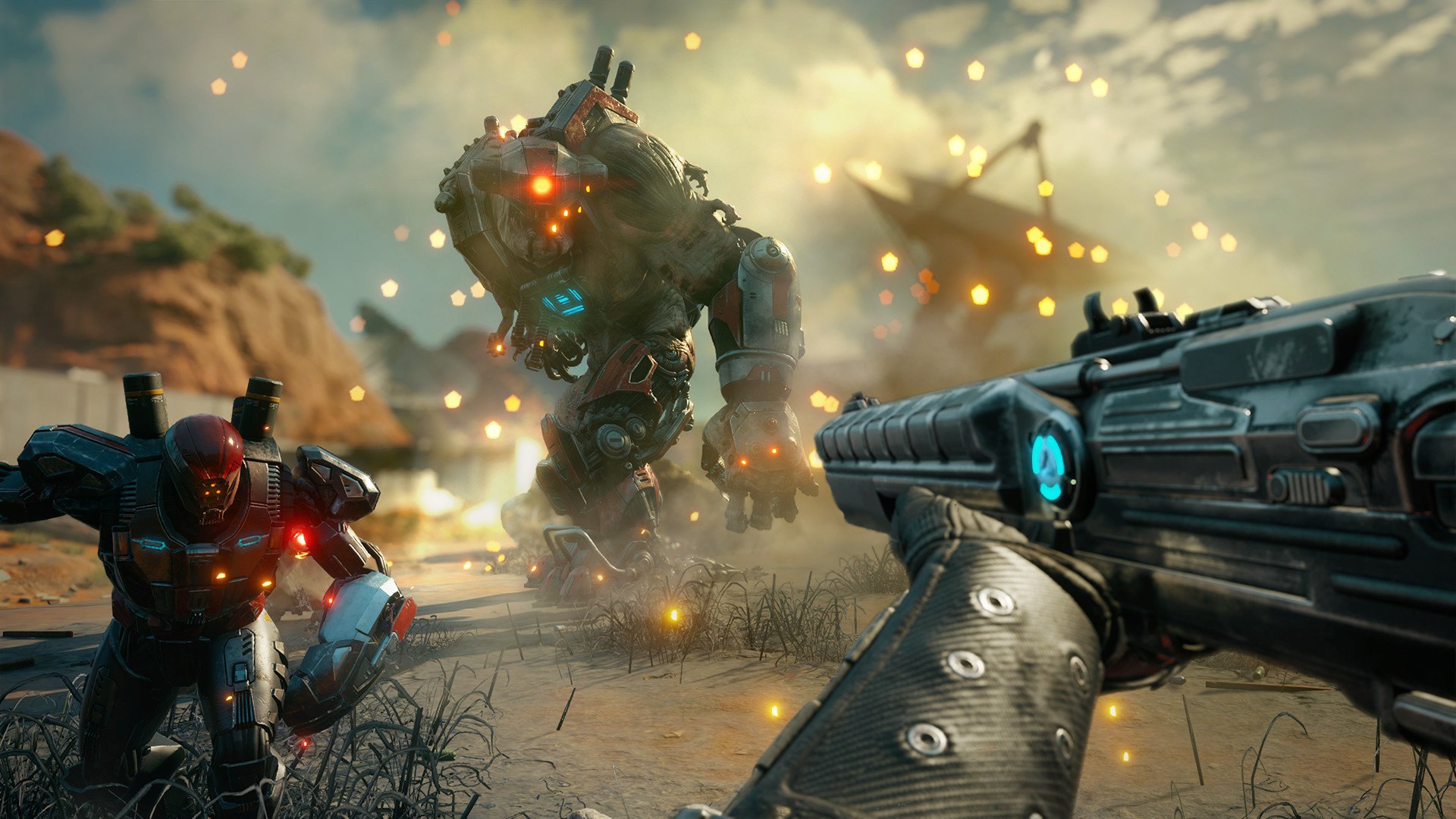 Rage 2 is a blast. It's blatantly aware of its own excessive personality, encouraging you to dive head-first into its orgy of crude humour, wacky characters, and over-the-top violence.
While a bit abrasive at times, it's hard to deny that it isn't a whole lot of fun. I never expected to be enjoying a sequel to Id Software's underdog shooter in 2019, but here we are.
A plague Tale: Innocence
France, 1348. Times are grim. The Black Plague has arrived—as have the Hundred Years' War and the Inquisition. Within a decade, at least a third of the population will die. Some estimates place that number as high as two-thirds.
ALSO CHECK: 2nr Temporary Number Generator APK Free Download 2019
It feels closer to the latter in A Plague Tale: Innocence. There's no end to the bodies—left to rot in the streets, abandoned to houses marked with a chalked "X," piled high on foggy battlefields amid the trebuchets and wagons. And where there are bodies, worse is sure to follow.
"Des rats." Even with the silent "T," the French is unmistakable: Rats. Rivers of them, black fur dotted with gleaming red eyes, waiting on the edges of the light. Hungry.